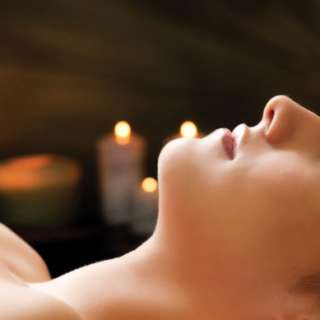 Yoga Nidra in the Salt Cave
The traditional teachings of yoga nidra guided relaxation address and reintegrate the 5 body sheaths of your being (physical, energy, emotional, mental, etheric/bliss). This superconscious state, deeply relaxed but awake and aware, is a place where accelerated healing and learning can happen. One hour of yoga nidra practice restores the body similarly to 6 hours of deep sleep.Yoga Nidra brings you into a deeply restorative healing state that will release tension, enhance your vital life source, and leave you with a greater sense of peace and wellbeing. Reservations are required. Space is limited. Call today 828-236-5999.
Address: 12 Eagle Street, Asheville, NC 28801
Times: 6:00 PM – 7:00 PM
Admission: $36 pp
Cost: $50/Saturday Registration, $45/Sunday Registration, $95/Full Weekend until 1/31/16
(Early Registration pricing ends January 31st.  Prices will then increase by $15 per day.)
Details: The Spring Conference offers practical, regionally-appropriate workshops on organic growing, permaculture, homesteading, urban farming, and rural living plus a trade show, seed exchange, silent auction, children's program, and pre-conference, on-farm events. More than 70 sessions per day in themed tracks including Gardening, Soils, Livestock, Primitive Skills, Permaculture, Herbs, Alternative Energy, Sustainable Forestry, Homesteading, Cooking, Poultry, Farmers I and Farmers II, Mushrooms and Food Resilience.
The Organic Growers School Spring Conference is a one-of-a-kind event that brings people of all walks of life together for a weekend of learning and networking. Since 1994, the OGS Spring Conference has been the best way to kick-off the season.
The mission of the Spring Conference is to provide down-to-earth, practical advice on growing and sustainable living, while remaining affordable and accessible to anyone wanting to participate. Click the orange buttons to your right to find registration, class schedule, driving directions, and more!
March 3-7, 2016
The Southern Conference (SoCon) league's men's and women's basketball tournament championship returns to Asheville! The tournament begins at UNC Asheville's Kimmel Arena and moves to the US Cellular Center for the semifinals and championship game in downtown Asheville. The conference otherwise known as "SoCon" always features highly-athletic teams that have been continually underestimated by the "big boys" of college basketball.
Not into basketball, but your spouse or significant other is? There is plenty to do nearby the arenas while the games are played.
Ticket sales for the 2016 Southern Conference Men's and Women's Basketball Championships presented begin in mid November. Purchase at the U.S. Cellular Center box office or online at Ticketmaster.com.
Also, the Big South Conference will hold their women's basketball tournament on March 10-13,
March 19-May 26, 2016
Celebrate Spring with a spectacular display of colorful blooms across
Biltmore Estate
. Starting on the first day of spring, Biltmore celebrates the legacy of Frederick Law Olmsted and his final project – George Vanderbilt's magnificent Biltmore gardens. The bright colors in the gardens are brought inside with an opulent display of tropical plants and lavish flowers inside 
Biltmore House
. During this festival of flowers, see spring evolve with a steady progression of blooms. Tulips abound at Biltmore's main entrance and the big display in the Walled Garden.
Easter Egg Hunt – March 27, 2016: The Easter Rabbit makes his annual appearance on Biltmore's Front Lawn on Easter Sunday, along with special children's entertainment including magic shows, music, storytelling, crafts and photos with the Easter Rabbit. Highlighting the day are the grand Easter Egg Hunts at 11 AM, 1 PM and 3 PM. Children ages 9 years old and younger may attend the hunt for free when accompanied by an estate passholder or a ticketed adult. Day-of registration will be required.